About Audio Submission Tool
You can use the audio submission tool to receive audio measures for audio files.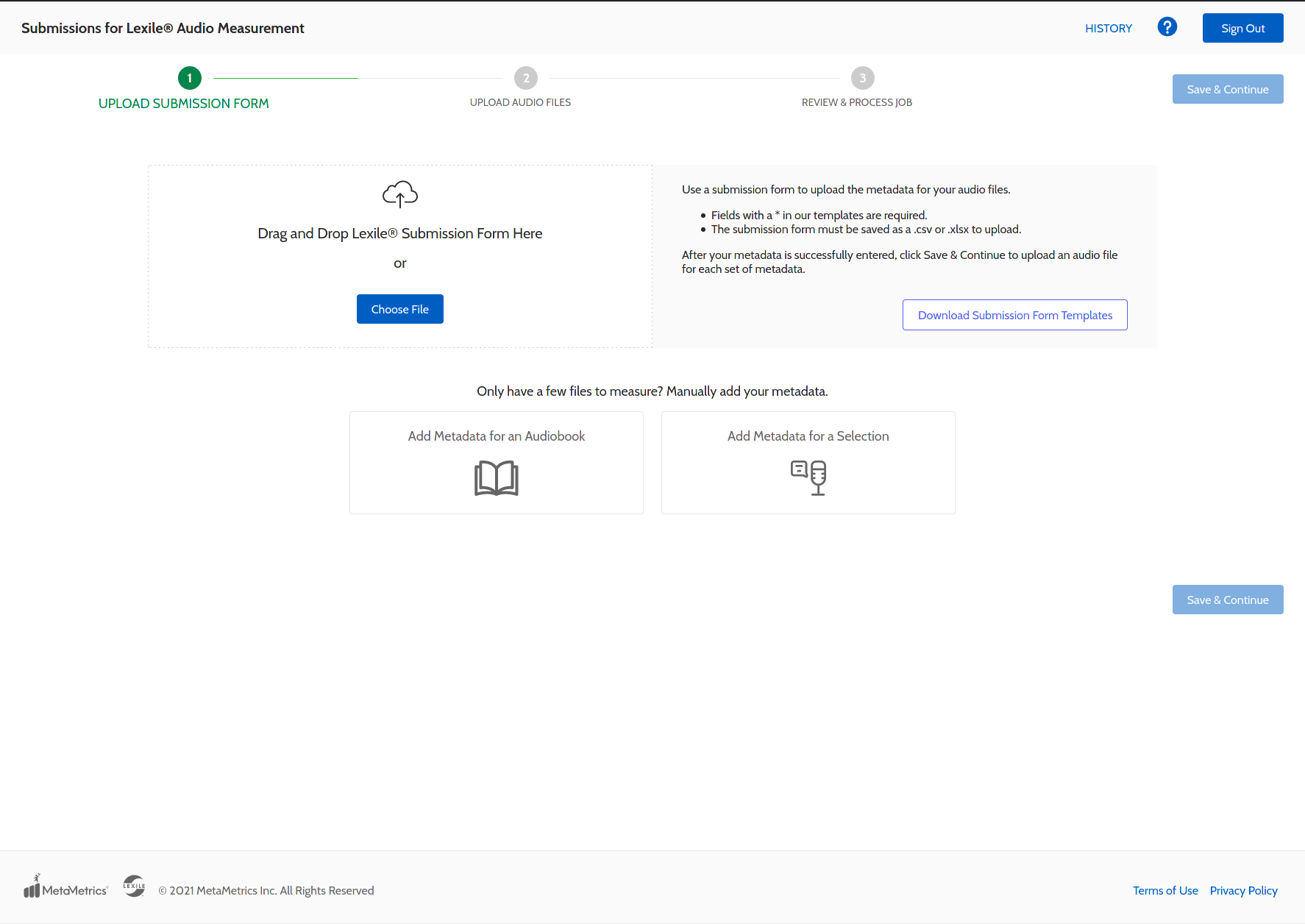 To get a measure you simply:
Format and upload a CSV or Excel file that contains the metadata for your audio files
Upload the audio files in .wav or .mp3 format
Submit the job
After you have completed these steps you will receive a report from MetaMetrics, via email, that contains your measures. You can also look up and download measures from past jobs using the
Submission Tool History
page.